30.08.2020.
Riga, Vermanes Garden



IX international multicultural festival-carnival


"Count of May 2020"
Riga Spring Carnival "Count of May" isA unique spring festival for the whole family on the basis of the Riga medieval tradition.
A holiday uniting the epochs from the day Riga was founded to present times.

A holiday uniting the cultural traditions of Europe and Asia, as well as the cities of the Hansa Trade Union.

A holiday uniting people regardless of ethnic, national, religious affiliation, social status, gender and age.

A holiday celebrating the diversity of cultural traditions of residents and visitors of Latvia.

A holiday created by Riga residents themselves - enthusiasts and volunteers in honor of spring, love, and valor.

A holiday combining a fairy tale and a reality, imagination and creativity, inspiration and talents!

ORGANIZERS
Since 2012, the festival has been annually organized by the Alternative Reality public organization: an association of enthusiasts and volunteers who, at their own expense, organize and conduct a festival for residents and guests of Riga.
The goal of the Alternative Reality organization is solidarity of community, volunteering, mutual respect and the desire to develop the creative potential and talents of people, regardless of social status, nationality or other external differences.
Festival "Count of May" is one of the organization's long-term cultural projects (2012-2020). Organization Details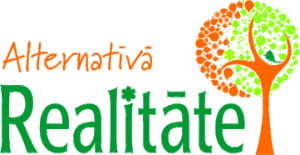 UNITED IN DIVERSITY
Like other cultural and social projects of "Alternative Reality", the May Count festival is based on the principles of multiculturalism and the interaction of various traditions, cultures and languages, which is the basic principle of the creation of the European Union.
Motto EU: United in Diversity